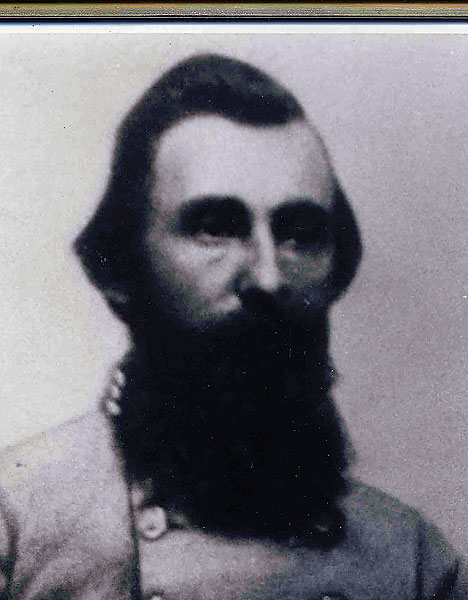 Three men in Southampton County, VA (near Hampton Roads) have been arrested for desecrating a Civil War grave site.
Kyle Sinclair Burks, 21, of Drewryville, Aaron Richard Howard, 20, of Courtland, and Justin Thomas Rainey, 23, of Franklin, have been charged with attempted grand larceny and violation of a sepulcher, both felonies, said Robert Morris, spokesman for the Southampton County Sheriff's Department. …

Vandals had dug a 4 by 3 foot hole that was four feet deep into the earth near the head of the grave, law enforcement officials said. A brick barrier built around the casket prevented vandals from entering the space where Civil War Maj. Joseph Ezra Gillette was entombed in November 1863.

Locals said then they believe vandals may have been searching for Civil War artifacts, known to bring high prices on antiques markets. …

Gillette, a Southampton native, was a regimental commander in the 13th Virginia Cavalry. When he was injured in a battle near Culpeper in 1863 and doctors recommended amputating his legs, Gillette got on his horse and rode home.

He died there and was buried in the Franklin cemetery.
Good! I hope these varmits get the max. Civil War artifacts have been bid up to absurd levels, and I hope this does not become common.
If you're looking to make that wide screen Civil extravaganza with that new digital movie camera you got for Christmas, check out these Hollywood prop stores. Not sure Dances with Wolves" is my standard for authenticity, but if you have a cast of thousands who'll see? This outfit has even more, including firing and non-firing replica guns.
Zubal Books, in Cleveland, OH, is a dealer in period books and has some interesting Civil War titles that you don't often see. For example:
Vallandigham, C. L.
The Record of Hon. C. L. Vallandigham on Abolition, the Union, and the Civil War.
Columbus (Ohio): J. Walter & Co., – 1863 – Americana, Civil War Copperheads, Ohio – Ninth Edition; 256 pp., portrait frontis.; original dark green cloth dulled and rubbed at extremities, age staining throughout and corner of front pastedown worn away, still a sound copy and entirely readable; collection of speeches by the Ohio Copperhead by this time banished to the Confederacy but not despairing of being elected governor of his home state,
Item Number: 353174     This selection has 1 volume.     $104.15
I've dealt with them and they seem like nice folks.